Correcting Water Damage for Newburgh Homeowners
9/21/2022 (Permalink)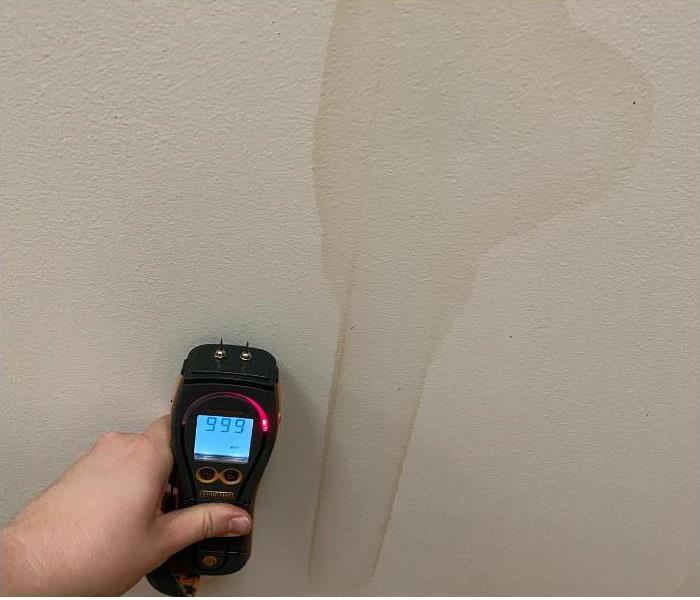 SERVPRO always uses advanced equipment and technology for water damage cleanup and restoration in Newburgh properties.
SERVPRO Offers Effective Water Cleanup
Property water damage can be disruptive to the everyday lives of homeowners. These emergencies are inconvenient, but they can also be dangerous to occupants and destructive to structures or contents. While most homeowners have insurance to deal with unexpected emergencies, restoration services are responsible for returning their home to a preloss condition as efficiently as possible.
Reducing losses relating to water damage in your Newburgh home is essential to reducing stress, expense, and time scales. SERVPRO works with a restore-over-replace mentality that focuses on mitigating losses rather than wide-scale replacements. In a wet property, the most urgent task to complete is drying. The length of time a property is exposed to moisture is critical in the amount of damage caused. Part of this process is because of how materials in the building assembly respond to moisture. The other part is because the water itself begins to stagnate. The amount of materials in need of replacement is significantly influenced by the contamination levels of the water they are exposed to. For these reasons, reducing losses through mitigation and drying is a time-sensitive issue that should be enacted as soon as possible.
Professionally drying and restoring a residential property requires advanced drying equipment, experience, and expertise. A solid understanding of how indoor structures contain moisture and the science behind removing that moisture are essential components of a water damage restoration technician's skill set. When mold infests a property, it is usually because of a previous water intrusion that was not professionally restored. To prevent this from occurring at your home, our technicians use a range of measuring and monitoring equipment. These include intrusive and non-intrusive moisture meters, borescopes, and thermal hygrometers. The combination of this equipment allows our technicians to avoid missing potential problem areas such as cavity damage, vapor damage, and moisture migration.
Work Process for Restoring Properties
Ensuring the safety of both technicians and occupants on-site and documenting the damages.
Mitigation of water damage through emergency drying systems or pumping of liquid out of the property.
Cleaning or repairing salvageable items and replacing non-salvageable ones.
Contamination can pose significant challenges to restoration. We measure contamination levels through a tiered system, with class one referring to clean water and class three being highly contaminated. Class one contamination is generally benign and requires little replacement of materials. Technicians can dry the property as well as most materials that were exposed to moisture. In these circumstances, light cleaning methods on carpets or walls can remove all signs of damage. Class three contamination is the highest grade and can involve liquid with biohazardous substances, which require technicians to utilize extensive personal protective equipment (PPE) such as hazmat suits. In class three damages, all porous materials that come into contact with the liquid must be removed and replaced.
How Contamination Affects Restoration
If there are signs of significant contamination, you may need to be relocated during the restoration of your property.
Technicians can pack out salvageable belongings for safe storage during the restoration of your home.
Often carpets, drywall, and textiles must be replaced to reduce the likelihood of cross-contamination.
For emergencies at your property, contact SERVPRO of North Orange County and SERVPRO of South Orange County for water damage restoration at (845) 342-3333.