The Differences in Water Damages
8/4/2016 (Permalink)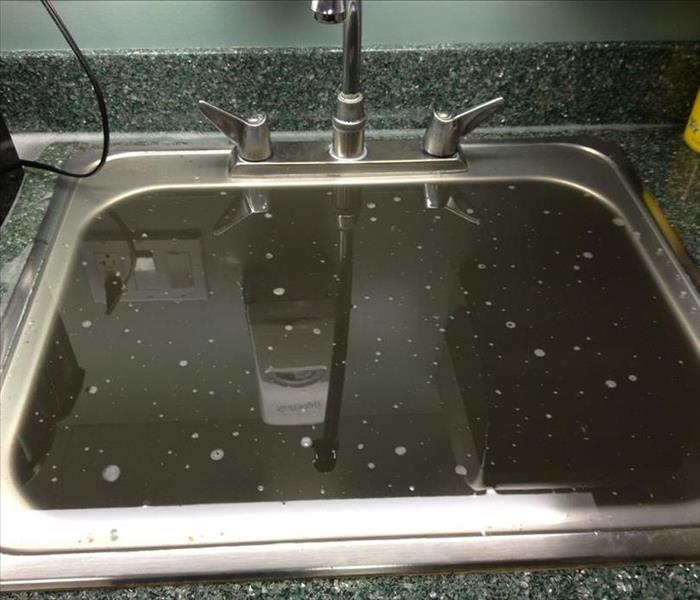 Do not let your worries overflow, call the professionals of SERVPRO of Orange, Sullivan & S.Ulster Counties!
According to the Water Damage Defense website, approximately 14,000 people in the United States experience a water damage emergency at work or at home each day. That is enough people to fill two-thirds of Madison Square Garden! However, not all water damages are the same.
Each water damage in a house or business falls into one of three categories, according to the Institute of Inspection Cleaning and Restoration Certification. (IICRC) Category 1 is clean water, Category 2 is gray water and Category 3 is black water. Each require different techniques to remove. Keep in mind each category may not be permanent. For example, clean water can spill out of a pipe and turn into grey or black standing water.
Category 1 water damage is liquid from a clean or sanitary source, such as faucets, toilet tanks, water fountains, etc.
Category 2 is water that is typically described as having a level of contaminates that may cause illness or discomfort if ingested. Some examples of Category 2 water damage sources would include dishwasher or washing machine overflows, flush from sink drains and toilet overflow with some urine but no feces.
The worst of all three categories is Category 3. If ingested, water from Category 3 could cause severe illness of death. It is grossly unsanitary and its sources include sewer backup, flooding from rivers, lakes or streams, toilet overflow with feces and stagnant water that has begun to support bacterial growth.
In addition to categories of water damage, there are also classes of destruction that each water damage falls into. The IICRC classifies each water damage into four classes.
Class 1 destruction is the easiest water damage to deal with and has a slow evaporation rate. Only part of a room or area have been affected by a water damage in this class, there is little to no wet carpet and the moisture has only affected materials with a low permeance rate such as plywood or concrete.
Class 2 destruction has a fast evaporation rate and typically affects an entire room, carpeting or cushioning, the wetness has wicked up the walls at least 12 inches and there is moisture remaining in the structural materials.
Class 3 has the fastest evaporation rate and the liquid source may have come overhead. In this class, the ceiling, walls, insulation, carpets and sub-floors are all saturated.
Speciality drying situations are classified under Class 4. This means there has been enough liquid and time to saturate materials with very low permeance, such as hardwood, brick or stone.
It is imperative that you do not try to handle a water damage on your own. Someone with trained background is needed to distinguish the category of water damage and the class of destruction.
Need A Water Damage Expert?

SERVPRO of Orange, Sullivan & S.Ulster Counties is here for all of your water damage needs. Our technicians are IICRC certified and available for you 24/7. To learn more about our water, fire and storm damage services and more, visit our website at www.SERVPROnorthorangecounty.com or call us at (845) 342-3333.