What Happens When a Pipe Bursts and Floods My Carpeted Hallway?
5/16/2022 (Permalink)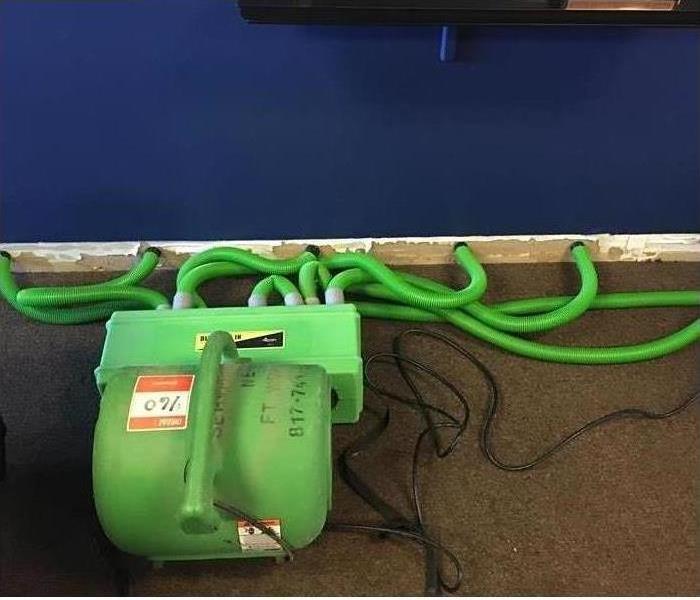 SERVPRO Always Uses Advanced Equipment and Technology for Water Damage Cleanup and Restoration in Middletown Properties
The Water Removal Experts from SERVPRO Can Restore Your Home in Middletown.
A leaky pipe in the bathroom of your Middletown home might seem like a minor problem at first as you catch the drip in a bucket. Then one morning, you walk out of your bedroom and find your feet sinking into a very wet carpet. The pipe has burst in the night, and now water has soaked into the carpet. At this point, many residents in the Middletown area know to call SERVPRO.
What Can the Water Damage Experts from SERVPRO Do to Help?
Our team of trained specialists understands the cleanup and restoration process with water damage to carpeted areas in Middletown homes. There are several steps for this process which are listed below
Inspect and develop a plan
Water Removal using advanced equipment
Drying and Dehumidification
Monitoring the process throughout the service
How Do You Determine the Tools and the Protocol?
We utilize moisture meters, sensors, infrared camera imagery, and even boroscopes for peering into voids to determine the wet or damp areas and then develop an action plan. Some of the devices we use are:
Light Wands connected to portable wet vacs – Used for initial water removal
Deep Extraction Tools like Riding Rovers or weighted wands – Used to remove water that has soaked into the padding beneath the carpet
"Float" the carpet to dry without removing it from the room
What About Water That Has Soaked into the Walls and Baseboards?
If the water has reached into the area behind the walls, then we can use the Structural Cavity Drying Equipment like injecti-dry systems utilizing positive or negative air pressure and heat. We can drill small holes to insert the tubes.
The water removal and damage experts at SERVPRO of North Orange County and SERVPRO of South Orange County are available 24/7. So, whenever you need an immediate response, call (845) 342-3333.