Floor Rot in Monticello, NY
10/5/2019 (Permalink)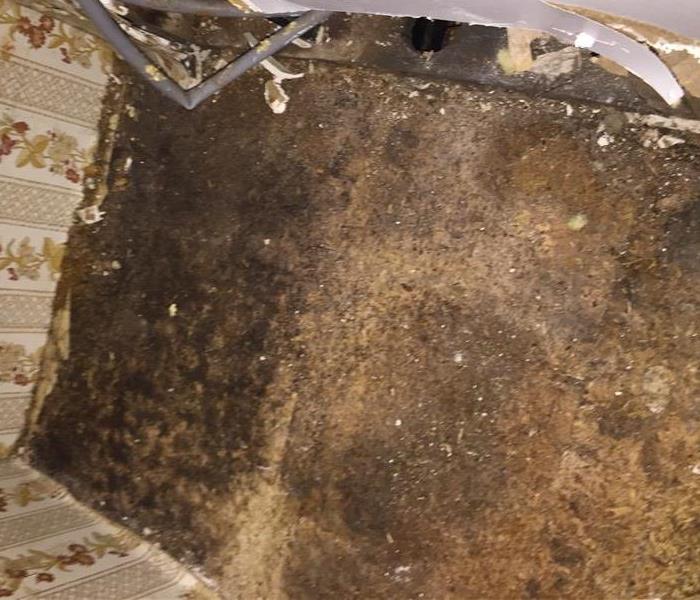 This home in Monticello had a toilet leak and was not detected for an extended period. This is what the flooring looked like underneath the toilet.
Water damage can be happening in your home or office for periods of time without you noticing. This could cause a significant amount of secondary damage that you cannot see.
Unfortunately, the weeks can go by without the damage creeping out where you can actually see it. Once it does is when you should call SERVPRO immediately. At this point is when we can decide how far the damage goes and what the next steps are.
The secondary damage could include mold or rot. Both scenarios are not ideal, but SERVPRO is always here to help. If there is mold, we can take the necessary steps per the New York State Law. If there is rot, we will take the actions to mitigate it back to preloss condition.
If you or a family member feels like there is an issue, please call us. We are here to help!