Surge Event
3/21/2019 (Permalink)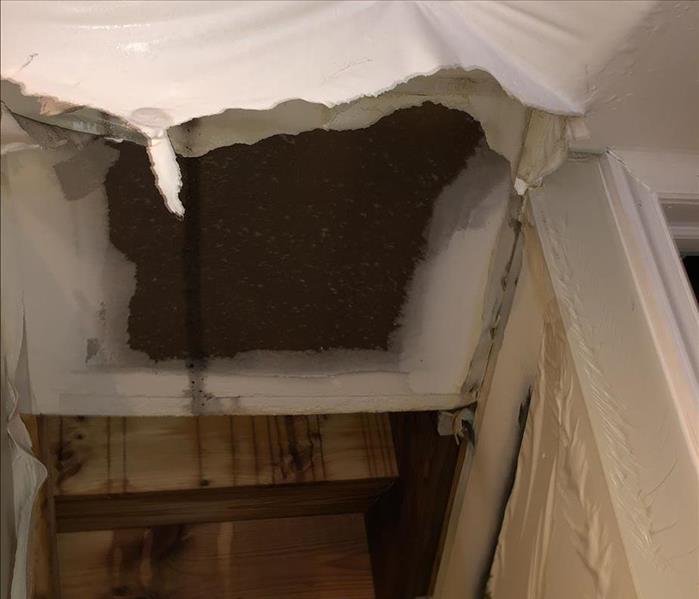 This photo shows one of the many pipe breaks in the home under the stairs as you can see the ceiling has already started to fall.
Every year there is a surge event. This event is very similar to a hurricane event. Surge means a high influx of calls over our standard daily phone calls with losses. During these events, we do our very best to get to everyone as quickly as possible but not hurting our excellent service. Customers turn very frustrated quickly because they do not know when someone is coming to help and they are amid a disaster in their home or office.
Surge events can last as long as three months and as little as two weeks. Most of the time they start occurring during the winter months when there is a deep drop in temperature for a few days (below 32 degrees) then jump to temps over 40 degrees for a few days. These changes in temperature, in turn, turns into several pipe break losses for our office. Being in the northeast, most people are aware that this is an issue that may come up in their home or place of business. There are instances that people have never had a pipe break in their house or several pipe breaks in their home. This frustration that these losses have on people are exponential but we are here to help.
As these days continue to get warmer now that we are officially in spring, we are back to regular hours and officially out of the surge event.
We want to thank all of our customers who were grateful and understanding through these last few months!