What Leads to Water Damage in Newburgh Homes?
5/28/2021 (Permalink)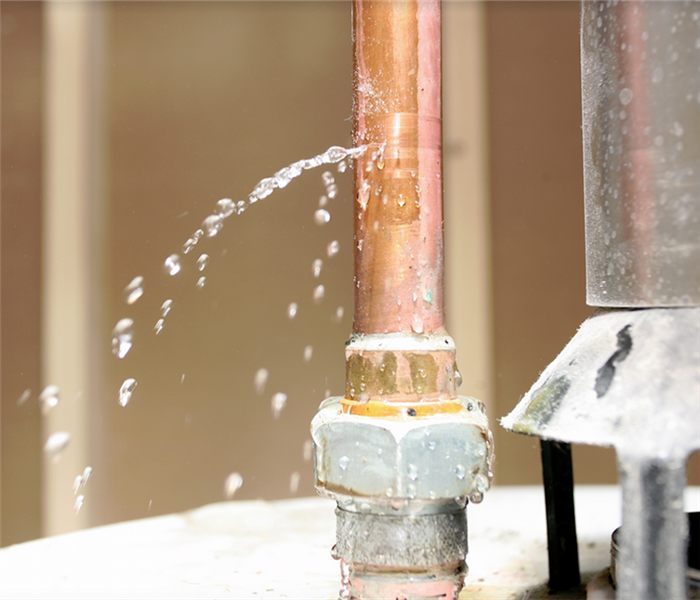 Plumbing issues can cause water damage in your home. Contact our SERVPRO team for certified technicians and efficient water removal tools.
SERVPRO Can Help Identify Water Problems and Provide Water Cleanup in Newburgh
Knowing what causes water damage in your home can help prevent the problem from occurring. Moisture can seep under flooring and migrate to areas you cannot see until the damage is done.
Common Causes of Water Damage
SERVPRO gets called in to provide water cleanup in Newburgh for many reasons. Some of the common situations that prompt those calls include:
Leaking Plumbing – Getting the pipes repaired is crucial if you want to stop the leaks.
Plant Growth Close to the House – Overgrowth of shrubs and bushes too close to the building allows the root system to penetrate the foundation.
Leaky Roof or Toilet – When this happens, water works its way down, damaging drywall.
Professional Water Removal Services
SERVPRO can help with all of those scenarios. We typically arrive within an hour or two of your call, ready to find the source of your moisture problem and mitigate the damage. Services we offer include:
Water Damage Remediation
Basement Flooding Cleanup
Ceiling Repairs from Water Damage
Emergency Services for Water Damage
Taking care of water problems immediately is crucial to prevent lasting damage. Mold grows when there is a good moisture and food source too. For professional water cleanup, call SERVPRO of North Orange County and SERVPRO of South Orange County at (845) 342-3333 today.