Making the right choice for Water Mitigation
10/5/2019 (Permalink)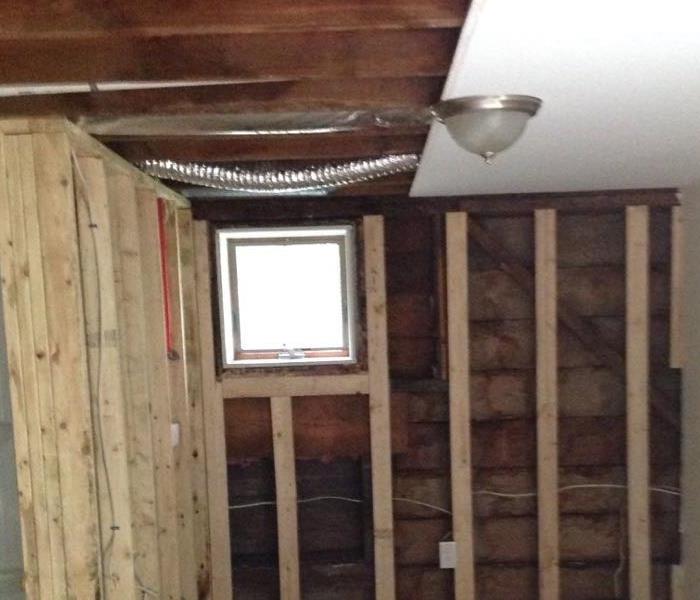 This home had a significant water issue, and as you can see, the line on the ceiling was cut evenly and is ready for an easy rebuild.
We agree water damage is not a great time in many of our customers' lives. At the moment you walk into your home and see water damage, you have many thoughts going through your head.
Who is going to clean this up?
How am I going to pay for this?
Why is this happening to me?
How did this happen?
Where is the water coming from?
At this point, all of those questions need answers. We want to be that company that is top of mind to help you through the entire scenario. We can be that one person who can help answer all the questions above.
You are also worried about the work being done correctly. SERVPRO of Orange, Sullivan & S. Ulster Counties has highly trained staff to ensure each step of the process is done by the book. Each piece of equipment is placed where it needs to be so that the materials in your home dry properly. Each material that needs to come out is cut precisely or taken out with care. We come into your home and treat it like we are the guests there. We make sure contents are out of the area and ensure that no contents are damaged during the process.