How Do I Detect Mold?
8/21/2022 (Permalink)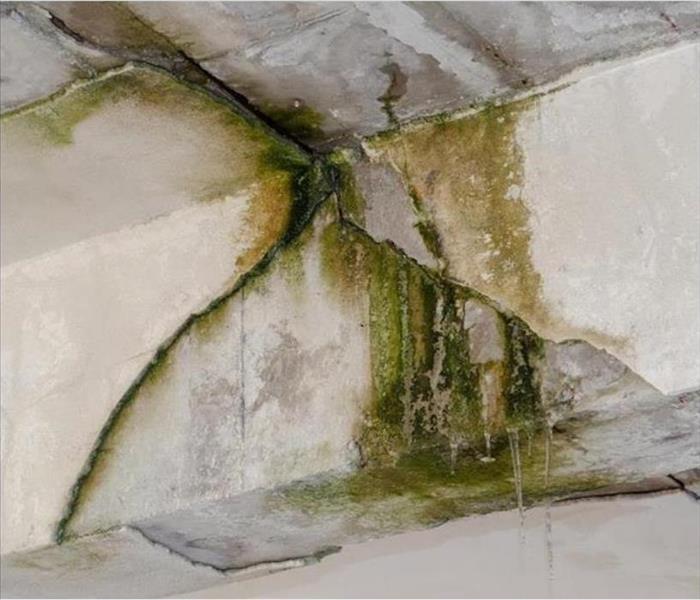 Spotted mold in your basement? Call SERVPRO. Our technicians are certified in mold damage remediation services. Contact us to learn more.
Mold Detection in Your Newburgh Home is a Job for a Professional Mold Remediation Company
Homeowners can spot mold in their Newburgh homes either by sight or because they perceive an odd smell. As valuable as this alert is, a professional team can make a reliable assessment of how widespread mold is in your home. Calling a reputable team and taking quick action is essential in protecting your health.
Mold damage in Newburgh is not uncommon, and SERPVRO is at your service to detect and remediate it. For further protection, you should reach out to us as soon as standing water becomes an issue, as mold spores proliferate in a high humidity environment. Even if you are unsure of the presence of mold, give yourself some peace of mind by having our professional crew take a look.
I have mold, now what?
Detection is an important step, but removal is not enough. Our SERVPRO technicians know that a complete job entails removing and killing fungi and disinfecting to prevent a recurrence. As we approach the mold removal part of the process, you may see our technicians perform some of the following-
Establish containment barriers by using plastic sheeting
Seal your air vents to avoid further dissemination of mold
Remove mold from nonporous surfaces with a HEPA vacuum
SERVPRO of North Orange County protects you in your time of need. Call us at (845) 342-3333 and let us leave your home, "Like it never even happened."